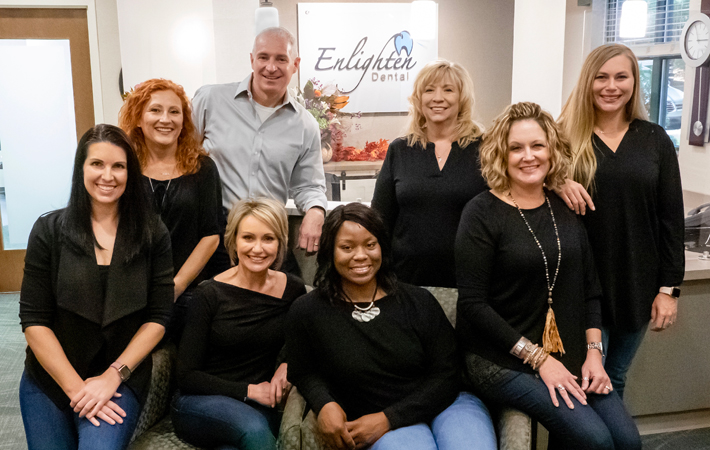 In response to COVID-19, Enlighten Dental will be following our interpretation of the guidelines as recommended by the ADA and CDC to ensure the health and safety of our patients and our dental team.

Enlighten Dental will be temporarily closed for non-urgent dental needs (including cleanings) effective Monday, March 30th. If you have an emergent need such as significant pain and or swelling or infection concerns, please call the office as we will be staffed appropriately for your dental needs. If you call after hours or on a weekend, you will be directed on how to contact Dr. Driscoll directly. An appointment time will then be scheduled.

Our office will be contacting you to reschedule an appointment if you are presently scheduled. We apologize for any inconvenience.  As soon as we are cleared to resume patient care we will be expanding our hours Monday – Friday to accommodate all of your oral health needs in timely manner.

We will continue to monitor and follow the ADA and CDC guidelines to prevent further spread of COVID-19. We appreciate your patience and compliance as we all try to navigate through this situation. We are thinking of you all and hope you stay healthy and safe!

We look forward to serving you and your family's dental needs!

Sincerely,
Daniel Driscoll, DDS
In response to COVID-19, Enlighten Dental will be following our interpretation of the guidelines as recommended by the ADA and CDC to ensure the health and safety of our patients and our dental team.

Enlighten Dental will be temporarily closed for non-urgent dental needs (including cleanings) effective Monday, March 30th. If you have an emergent need such as significant pain and or swelling or infection concerns, please call the office as we will be staffed appropriately for your dental needs. If you call after hours or on a weekend, you will be directed on how to contact Dr. Driscoll directly. An appointment time will then be scheduled.

Our office will be contacting you to reschedule an appointment if you are presently scheduled. We apologize for any inconvenience.  As soon as we are cleared to resume patient care we will be expanding our hours Monday – Friday to accommodate all of your oral health needs in timely manner.

We will continue to monitor and follow the ADA and CDC guidelines to prevent further spread of COVID-19. We appreciate your patience and compliance as we all try to navigate through this situation. We are thinking of you all and hope you stay healthy and safe!

We look forward to serving you and your family's dental needs!

Sincerely,
Daniel Driscoll, DDS
Meet The Dentist
Dr. Driscoll graduated from the University of North Carolina at Chapel Hill with a Doctorate in Dental Surgery. After graduation, in conjunction with the prestigious L.D. Pankey Dental Institute in Florida, he received his fellowship in the Academy of General Dentistry. Dr. Driscoll volunteers as a team dentist for the Wake Forest University Sports Medicine Department, and participates with local dental ministry and outreach. Outside of the office, he enjoys triathlon racing, and quality family time with his wife, Beth, and three kids.
We are a relationship-centered dental team looking to partner with individuals who have a preventative mindset. Our goal is to provide appropriate, preventative treatment consistent with a patient's effort to preserve dental health and minimize expense.
As a team we aspire to equip all of our patients with the knowledge to maximize their own oral health.
Historically, patients have felt they have no control over their dental condition and dental care. Enlighten dental care truly believes in taking the small steps of empowering patients with all the knowledge necessary to reduce the expense, and possible catastrophic loss, associated with cavities and gum infection.
What Our Patients Are Saying
I was not a regular patient at Enlighten Dental Care. I called on 7/1 with quite a bit of discomfort, sensitivity, and achiness. Like most of us, I didn't want to go to the dentist due to fear and time. To my surprise, the office was able to get me in on the same day!! I was taken back ON TIME (big bonus points as I was on my lunch break). They took x-rays and Dr. Driscoll and Goldie helped me figure out what my issue was very quickly. Turns out, I hadn't lost a filling like I suspected but I am clenching and grinding. They adjusted my bite, took impressions and wrote me an Rx for a dental night guard. I am looking forward to having it finished and delivered to get even more relief! Huge shoutout to the entire office but especially Dr. Driscoll, Goldie, and Celeste. You all worked magic and helped me not stress about my pain during the holiday weekend. THANK YOU!! And I'll looking forward to making my dental hygiene appointment now!!

– Clenching Jaws

I've had great experiences at Enlighten Dental since my first visit about 3 years ago. But my experience today escalated them to the absolute best office visit I've ever had, for any appointment. Dr. Driscoll & his incredible staff were so very kind to me and my 16 week old son during my appointment, and went above and beyond to make my appointment enjoyable while helping to keep my son happy. I have never experienced such kindness at a doctor's office, and the service is second to none!

– Faith Jenkins

Since you have to go to the dentist…it might as well be a good one. Dan Driscoll and Michelle Bascon are tops at what they do. You can trust them with your teeth, and they seem genuinely interested in what's going on in your life. You can brush four times a day but your teeth will never feel as good as they do when you've had them cleaned by a professional.

– Karen Robertson

This was my first visit with them and it was the best visit ever. I was in terrible pain and they got me and comforted me and before I knew it my issue was no longer an issue. The friendliness and the honesty of the staff was amazing. I could have stayed and talked to them a lot longer than I did. I felt right at home. Thanks to the staff. Have a Blessed week after week.

– Napoleon Holmes

Enlighten Dental Care offers a professional experience from beginning to end of a visit. The lobby is inviting, front office courteous and professional, the quality of dental care is outstanding, and the billing staff does a great job managing the insurance benefits!

– George Phillips

4 Years ago Dr Driscoll took over my very difficult dental problems. He made possible what I never thought could happen. I now have a beautiful smile and it changed my life. The staff at Enlighten are wonderful and treat you with a kindness you will not find anywhere else. If you need a great dental practice Enlighten Dental Care will take care of you.

– Penny Tilley

When my supervisor told me what dental practice she was going to, I happily and immediately exclaimed that is who I see. I told her how happy and pleased I've always been. I said you get what you pay for. I said it is worth the extra money to pay since Enlighten Dental Care is out of network. Your dental practice is worth it! I also like walking out with the dental 'treat' bag, too. Your staff is awesome!

– Jill Wyatt Olse

I was touched that you sent me the pictures of my teeth and the card. Thank you for the wonderful teeth. I greatly appreciate the skill, patience, time and concern you devoted to them.
As a guy who is not overly concerned with appearance, what surprises me is how much my new front teeth have added to my life. I find that I smile more, no longer unconsciously hiding my old uneven and yellowed teeth. Smiling more has brightened up my life. But most importantly, I find that my smiles to family, friends and strangers are much appreciated and often passed on to others. They are a gift that keeps on giving and, in this perhaps not so small way, help make the world a little nicer place for all.

Thank you,
Russell

Dr Driscoll, We appreciate the care and attention you have given to Ben. Your office has been most responsive. As parents of a college student, it is reassuring to feel he is in good hands.

Thanks again,
Susan and Tom

Dr Driscoll, I just can't stop smiling ever since coming to your office. My front teeth look great! I never knew how good they could look. Thank you so much.

Tom is also pleased with the work you did for him. We both were impressed with the friendliness and helpfulness of your staff. It's hard to believe that there is an office that cares like yours does.

Ann B
We offer a wide range of dental services, including: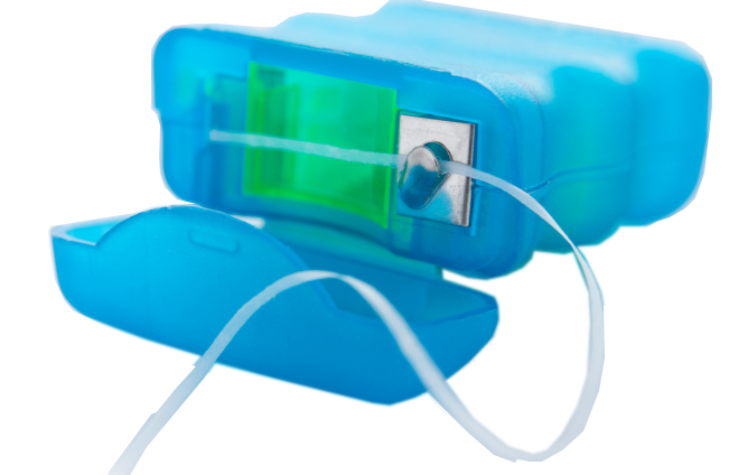 Preventive care, Cleanings and Digital X-Rays
Advanced imaging technologies
Implant restoration (often completed the same day)
Dental bonding
Whitening
Veneers
Bridges
Crowns
Dentures
Fillings
TMJ therapy
Treatment of gum disease
Comprehensive full mouth reconstructive dental emergency care.